Relieving Sciatica With Massage | 2 CE Credits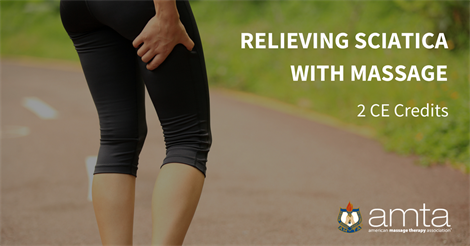 Sciatica is a condition common among massage therapy clients. According to AMTA's Consumer Survey, 89 percent of consumers surveyed believe that massage can be effective in reducing pain; with 28 percent stating they have used massage therapy for pain relief.
While massage therapy provides relief for clients with sciatica, the relief does not always last without follow up.
Relieiving Sciatica With Massage Therapy
2 CE Credits
Learn an entire body approach to stretches that can help solve this dysfunction, including assessment of the effects of other conditions frequently concurrent with sciatica.